Become the first Agricultural Director of Mars in Red Planet Farming! This casual strategy game tasks players with producing enough food to feed a growing population of settlers on the red planet. Equipped with futuristic technology, players must face dust storms, radiation, and other harsh climate conditions on Mars.
We are also excited to announce that the demo of Red Planet Farming is now available on CoolMath Games for free! In addition, we will be releasing the full version of Red Planet Farming on Steam in May 2020. Wishlist us now!
TRAILER
IMAGE GALLERY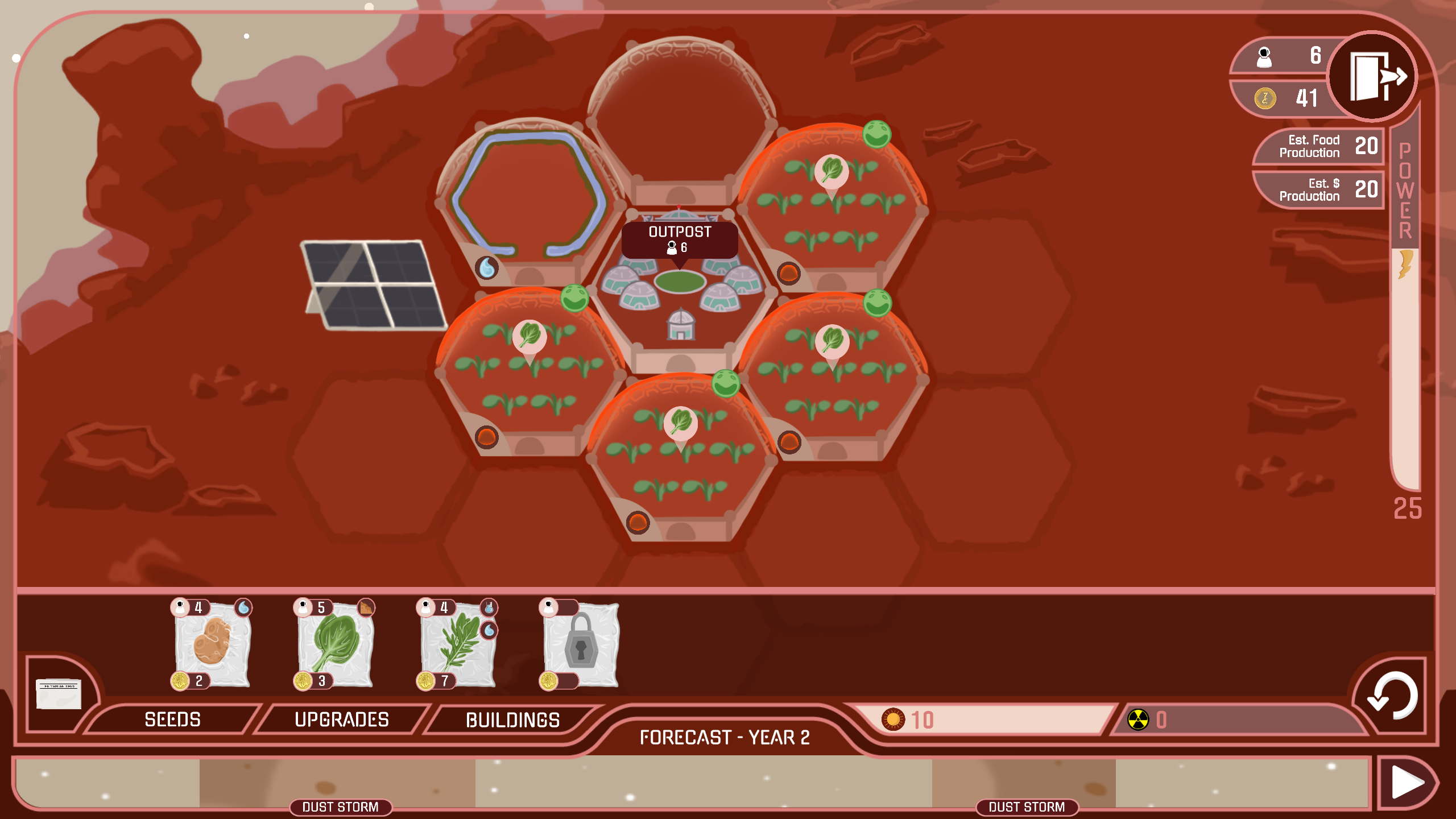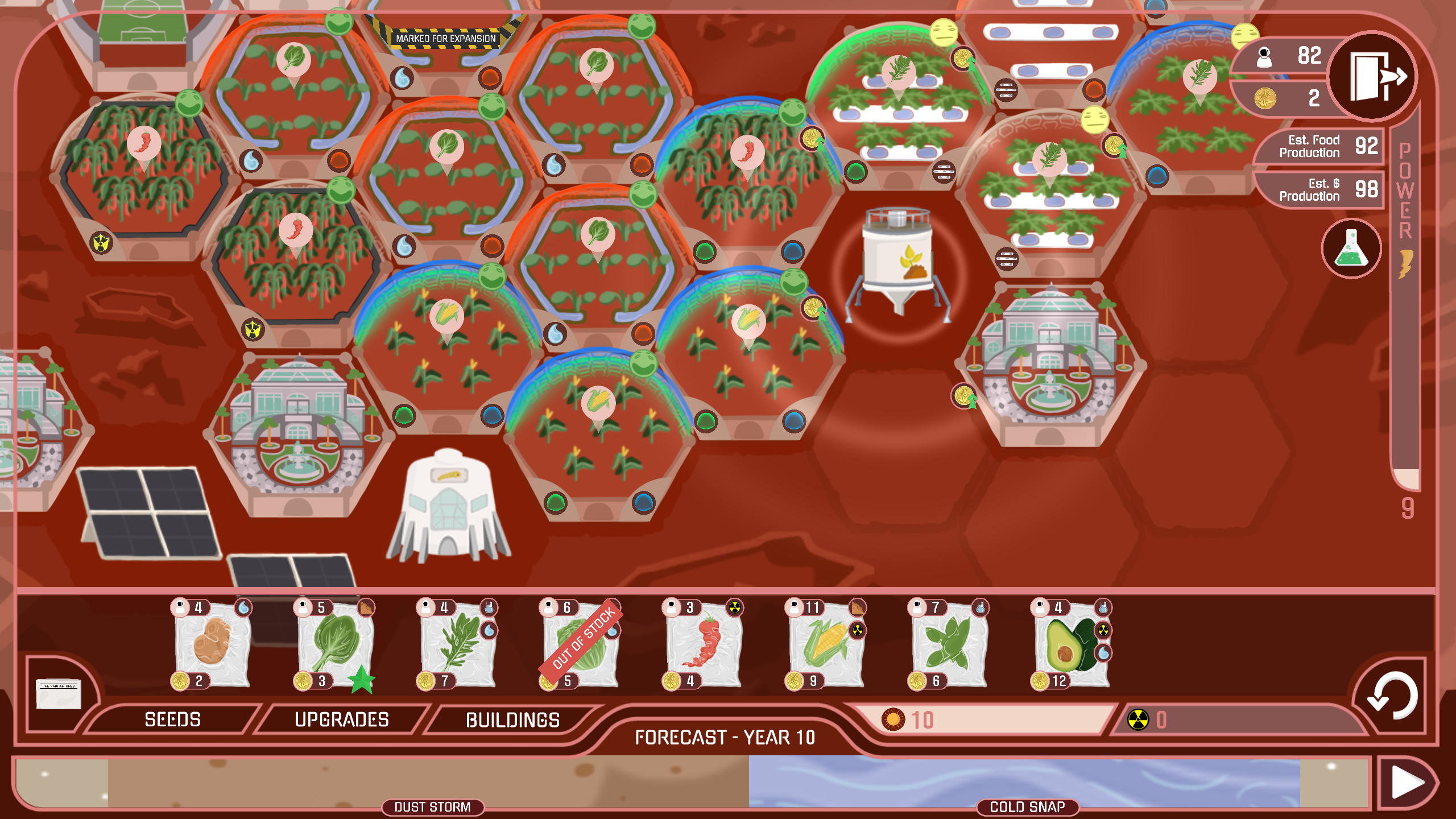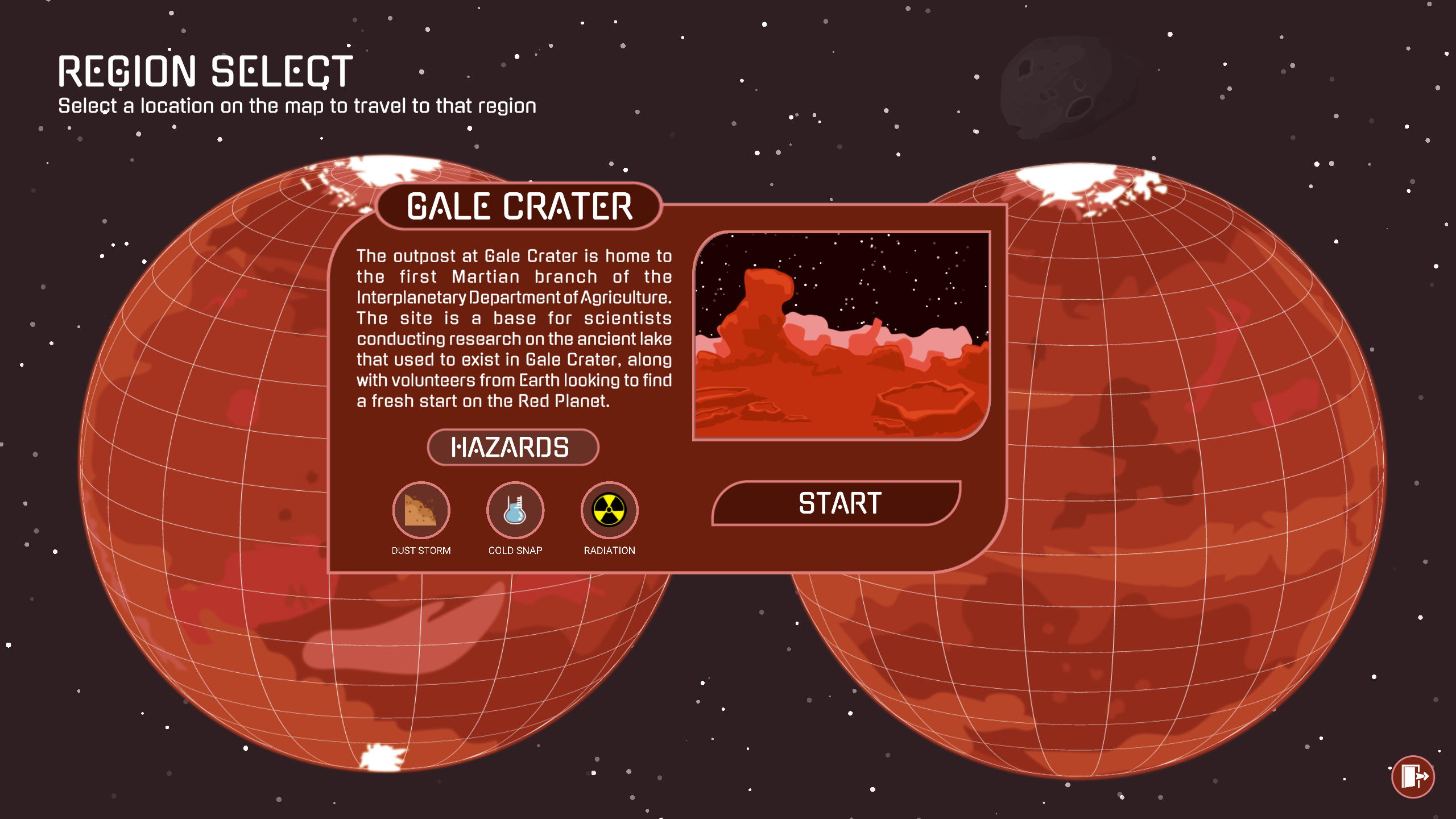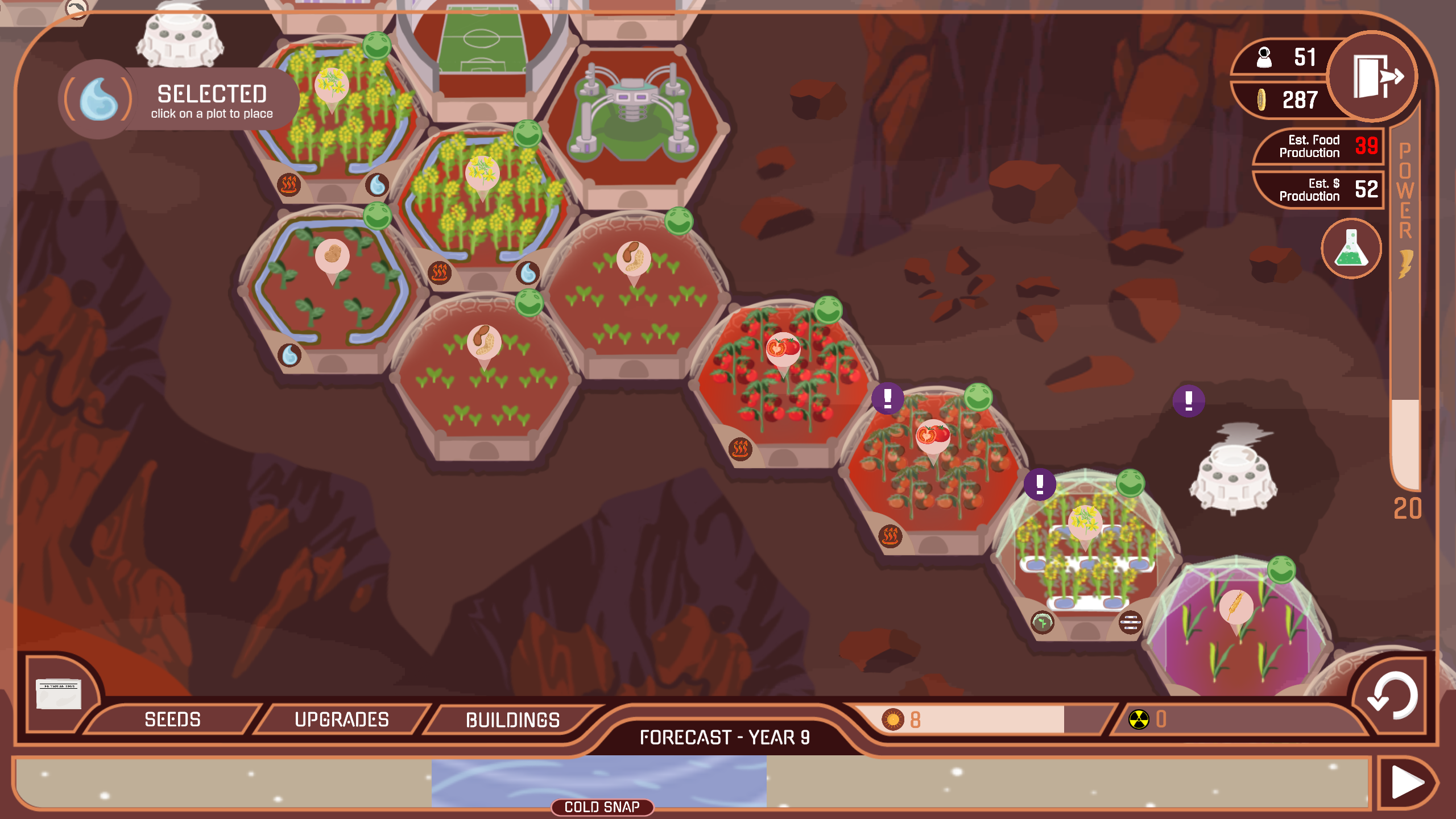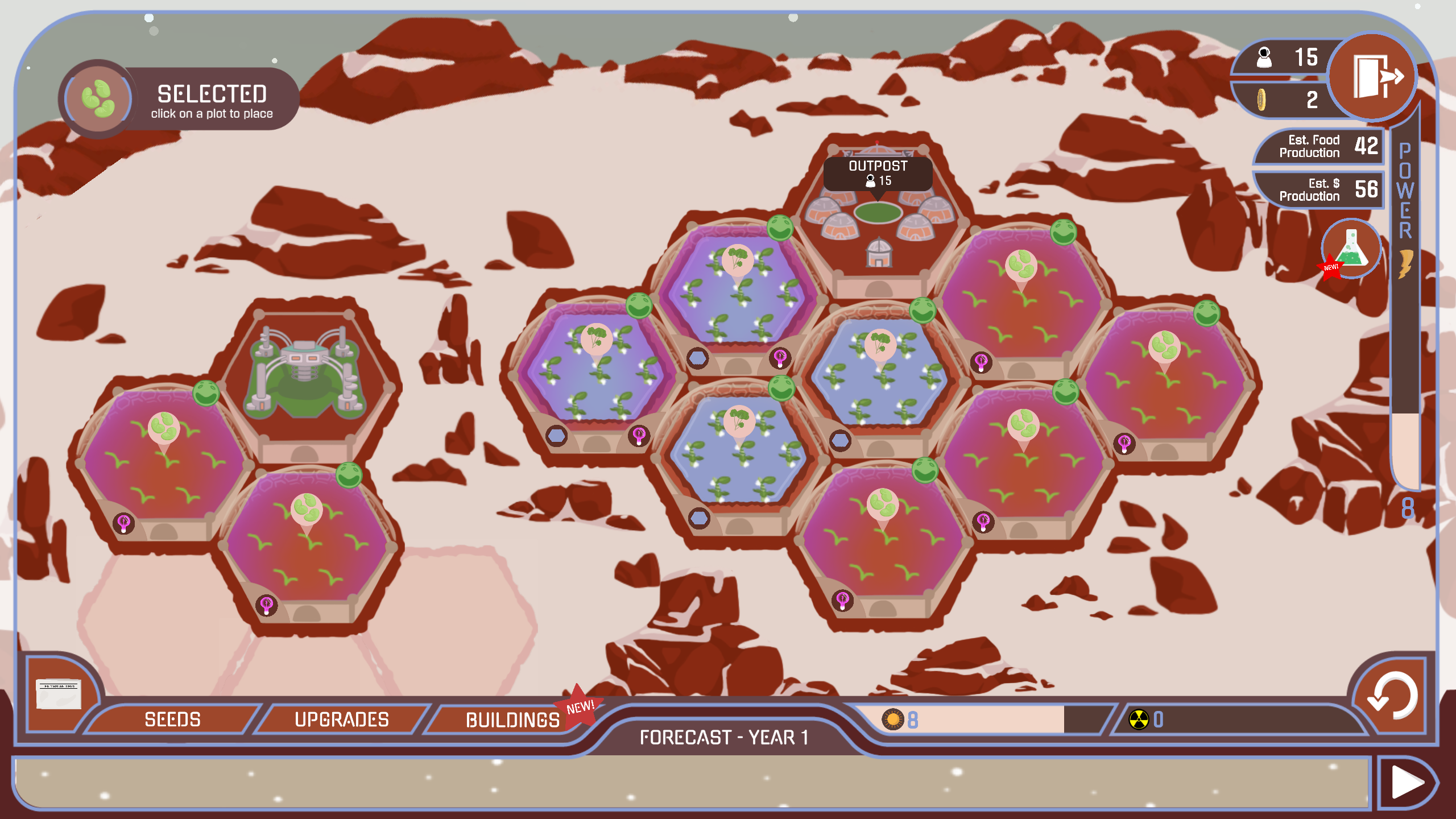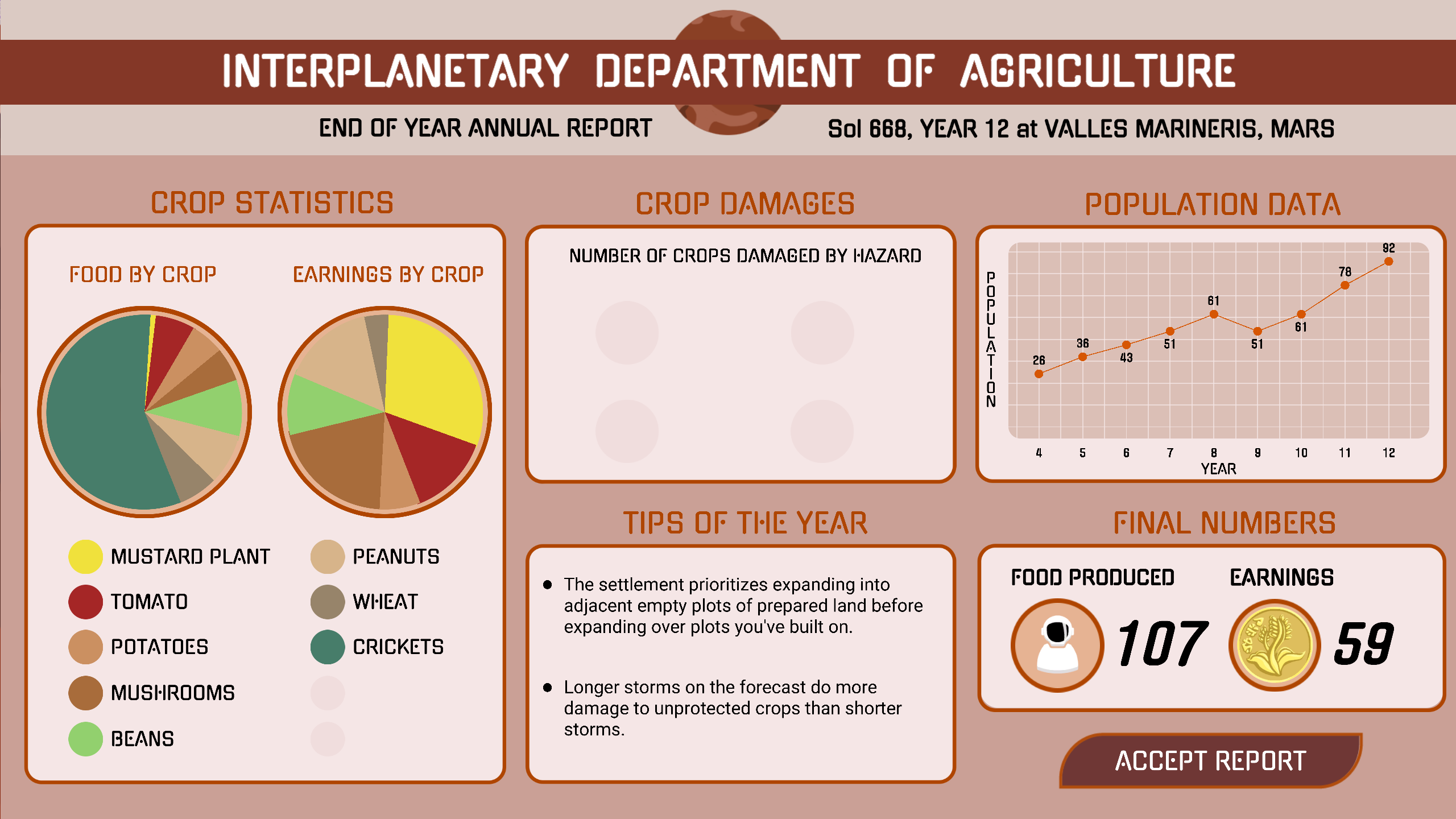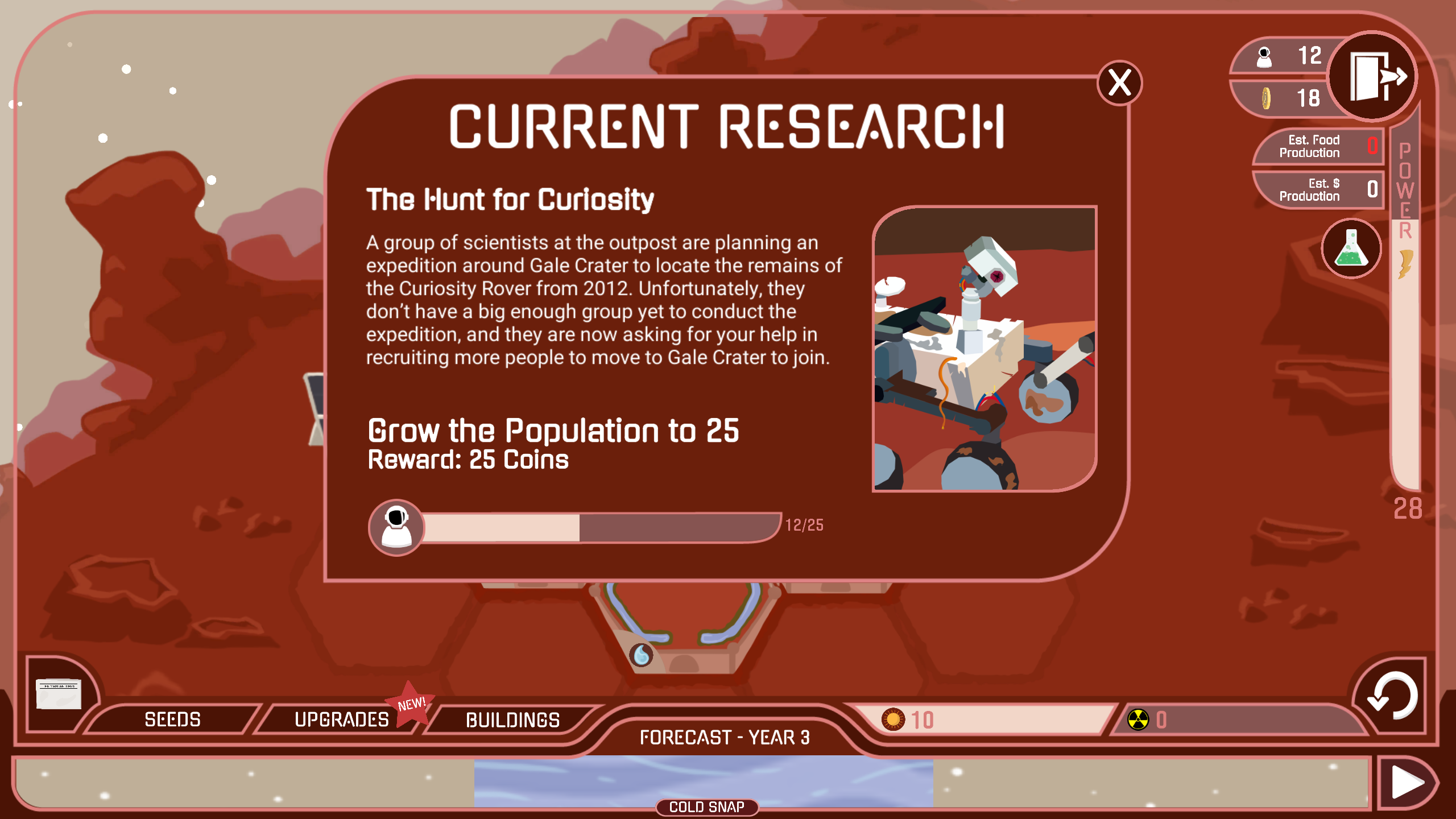 MEET THE TEAM
We are a group of recent graduates and current students at the NYU Game Center in Brooklyn, New York. Development on Red Planet Farming started in late 2018, and in May of 2019, we received the 2019 NYU &amp Sloan Foundation Games Production Grant to fund our project. The Red Planet Farming Game would also like to acknowledge the NASA Ames Office of the Chief Scientist for providing technical support and advice.
&copy 2020